Casual days funds for Canadian Mental Health PEI Division
Charlottetown staff of Key Murray Law recently made a donation of $391 to the Canadian Mental Health Association PEI Division. Staff choose the Canadian Mental Health Association as their 2016 casual day charity.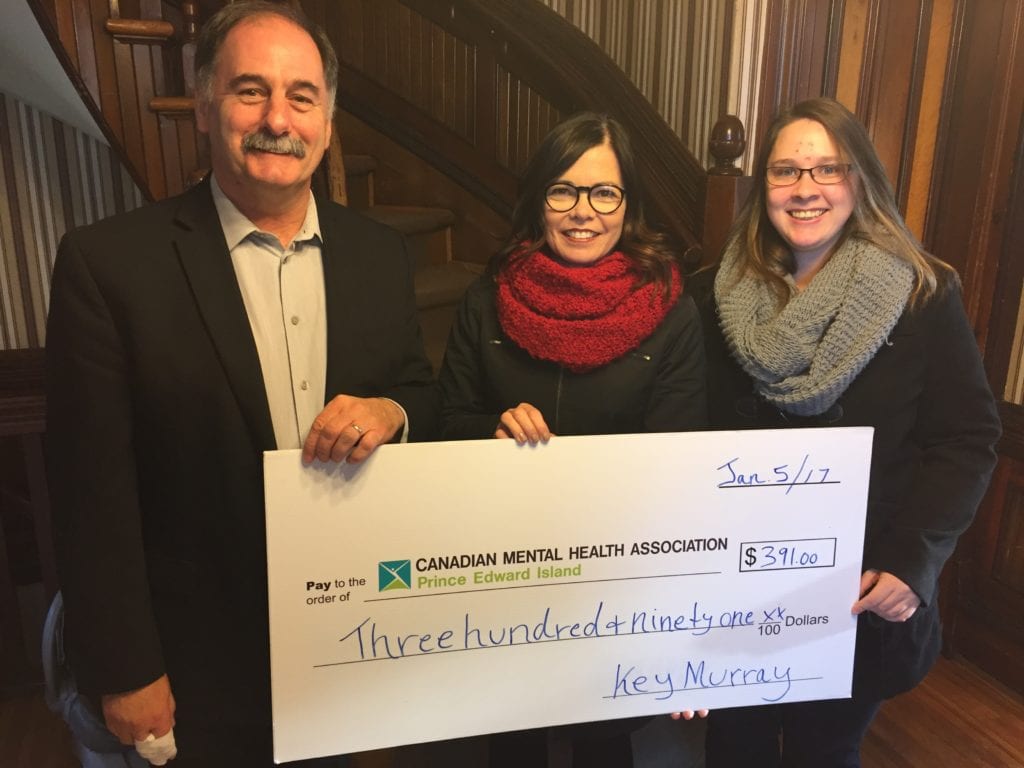 Pictured from right to left is Reid Burke, Canadian Mental Health Association Executive Director, along with Jackie Murphy and Rebecca Barnes from Key Murray Law.
---
For more information about Key Murray Law, please contact one of our three Island locations.
---
Legal information appearing in this article and elsewhere on Key Murray Law's website is intended for informational purposes only and is not intended to substitute for or replace any legal or other professional advice. If you have specific concerns or a situation in which you require legal advice, you should consult directly with one of our lawyers.