March break is often travelling time for many families with school-aged children, who take advantage of the week-long break from school to travel both within Canada and beyond its borders.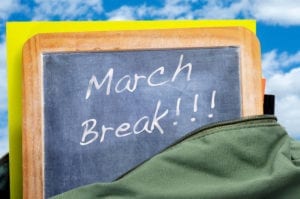 Depending on the travel arrangements that have been made, a Travel Authorization Form (also referred to as a Travel Consent Letter) may be necessary when vacationing with children who are under the age of majority.
When Are Travel Forms Necessary?
A few examples of when this type of document may be necessary include:
Situations in which one parent is traveling with the child without the other parent. This is applicable to situations where the parents are in a relationship as well as when the parents are separated;
Situations in which the child is travelling without either parent in the care of extended family; and
Situations in which the child is travelling without either parent, in the care of family friends.
If your child is travelling without you, you should sign a Travel Authorization Form acknowledging that you are aware that your child is travelling, who they are travelling with, where they are travelling to and the length of time they are expected to be away. This document may be requested by border agents when the child is leaving or entering Canada, at the border of any other country, or even in situations of domestic air travel.
This is a simple document that can help avoid many unnecessary issues when your child is travelling without both parents present.
Provided below are two examples of Travel Authorization Forms. To be recognized by officials as a legal document properly signed by the parent(s), the form must be signed in front of a lawyer/notary public, and you must provide identification at the time of signing. These forms are provided for information purposes only and may not be suitable for your particular travel requirements. Please contact our offices if you require a Travel Authorization Form, or if you have a Travel Authorization Form that you would like us to review and notarize. Our lawyers would be pleased to assist you.
Download the travel authorization forms here.
Travel Form – Both Parents to Non-parent
Travel Form – One Parent to Other Parent
---
Katherine E. Ellis
Associate
katherine.ellis@keymurraylaw.com
902-436-4511
---
Legal information appearing in this article and elsewhere on Key Murray Law's website is intended for informational purposes only and is not intended to substitute for or replace any legal or other professional advice. If you have specific concerns or a situation in which you require legal advice, you should consult directly with one of our lawyers.