Committed to building the future of our people and our firm.
Every year we accept applications from prospective summer student candidates for positions in our office. Key Murray Law is pleased to introduce this year's Articled Clerks and Summer Students.

Daniel Gallant – Articled Clerk
Daniel Gallant was born on the Magdalene Islands and spent most of his youth playing hockey between eastern and western Canada as well as the United States. He holds a Bachelor of Arts in Economics from the University of Prince Edward Island, and a Juris Doctor degree from the Université de Moncton in New Brunswick. Having elected to complete his law studies in his first language, French, Daniel is capable of providing legal services for the firm's clients in both official languages.
Daniel spent his two summers of law school with Key Murray Law working alongside lawyers in both our Charlottetown and Summerside offices. He worked on various matters touching a wide range of areas of law. While attending law school, Daniel continued to be involved in the world of hockey as a Business Operations Intern with the Moncton Wildcats Hockey Club of the QMJHL.
Daniel is an avid sports fan, guitar enthusiast and enjoys following current events and politics. When he is not in the office, Daniel enjoys cooking and hiking along the walking trails of PEI with his miniature Dachshund.
---
Amber Wilson – Articled Clerk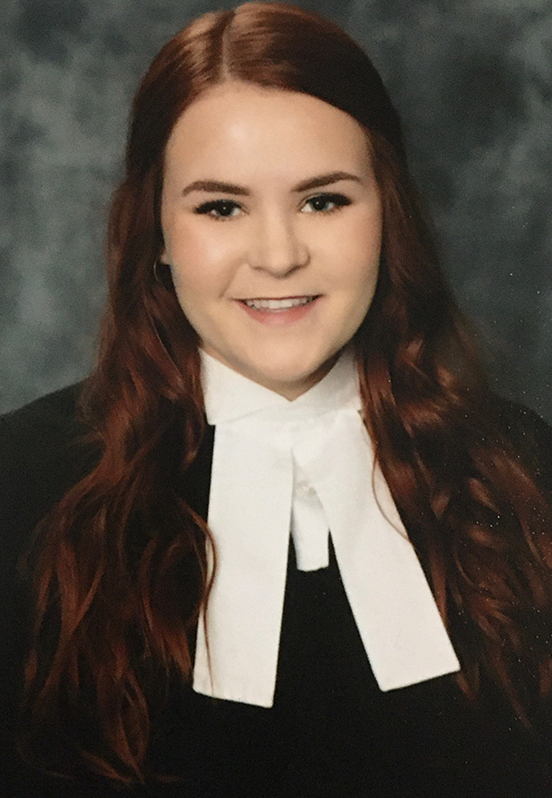 Amber is an articled clerk in our Summerside and O'Leary offices. Before beginning her legal career as a summer student with the firm in 2018, Amber graduated with a Bachelor of Arts from the University of Prince Edward Island in 2017. She received her Juris Doctor from the University of New Brunswick in May 2020.
---
Andrew MacDonald – Articled Clerk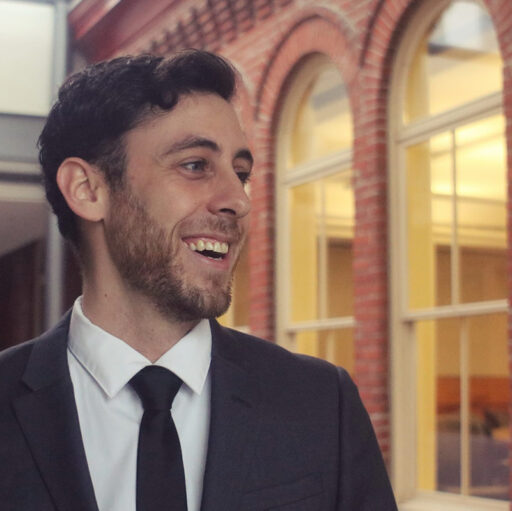 Andrew graduated from the Faculty of Law at Queen's University in 2019. He is joining Key Murray Law on a secondment from the Island Regulatory and Appeals Commissions, where he has been completing his articles over the past year. He is thrilled to have the opportunity to work and hone his legal skills in a private practice that is so well established in Summerside, PEI, which has been his home since birth.
Andrew is interested in various areas of the law, including administrative, employment, corporate commercial, and trade. He is hopeful to find an opportunity to practice in these areas in Prince Edward Island once he has been called to the bar.
When Andrew is not in the office, you can probably find him in or near the beautiful waters that surround PEI. Andrew has been a swimmer his entire life and a lifeguard for most his life; he is a true lover of the ocean. If you ever spot a fool in a wetsuit swimming in the frigid April water, that's probably him.
---
Shea Callaghan – Summer Student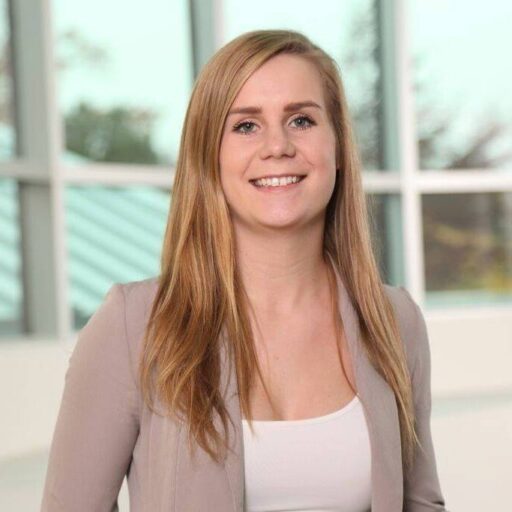 Shea Callaghan will be returning to Key Murray Law after spending last summer working between the Charlottetown and Summerside offices. Shea just finished her 2nd year of law at Dalhousie University and has a B. Comm from Saint Mary's University.
At SMU, Shea was on the Dean's List and was chosen as an Academic All-Canadian, which recognized her academic standing as a student-athlete. Shea participated as a varsity volleyball player and also held executive positions in various on-campus organizations.
At Dal, Shea spent time volunteering with the Dal Legal Aid Tenant's Rights Project and the Legal Information Society of Nova Scotia.
During her spare time, Shea enjoys playing intramural sports, hiking and spending time with her family. Also, Shea enjoys competing in The Canadian Oyster Shucking Championship at the Tyne Valley Oyster Festival.
Shea has connections in Souris where she worked several summers lobster and oyster fishing, together with family living in Summerside and in Tyne Valley."
---
Joanna Palmer – Summer Student
Joanna will begin her legal career with our firm as a student this summer. Before entering law school, Joanna graduated with a Bachelor of Arts from the University of Prince Edward Island in 2016. She will graduate this July with her Bachelor of Laws from the City University of London. In the fall, Joanna plans to study for her National Committee on Accreditations (NCA) Exams.
---
Legal information appearing in this article and elsewhere on Key Murray Law's website is intended for informational purposes only and is not intended to substitute for or replace any legal or other professional advice. If you have specific concerns or a situation in which you require legal advice, you should consult directly with one of our lawyers.